Are you afraid to smile because of missing teeth?
One or more missing teeth are a dental concern that impacts not only your self-confidence but also your oral health and physical well-being. If missing teeth are not replaced promptly, your oral health begins to deteriorate over time. Bone loss and shifting teeth can change the shape of your jaw, making it more difficult to chew and speak comfortably. Lost teeth can also increase the risk for tooth decay, gum disease, and bite problems. At Westborough Dental Associates in Westborough, MA, Dr. Trushar Patel offers comprehensive care and treatment options to replace missing teeth.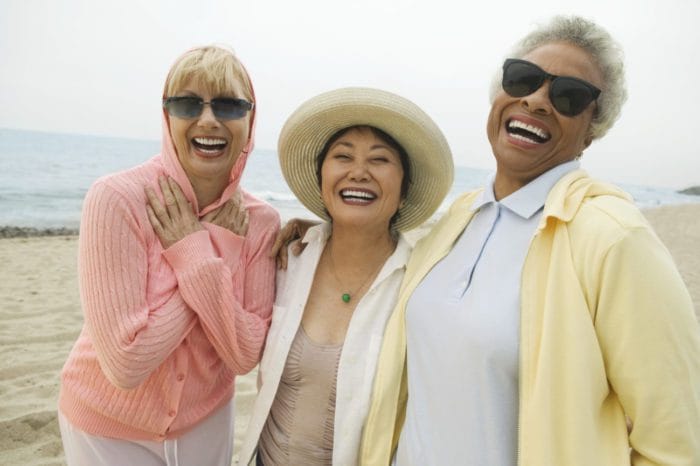 Treatment Options for Missing Teeth
Dr. Patel and his dental team work with patients on an individual basis to replace lost teeth. There is a range of factors that can affect treatment options and outcomes. Dr. Patel takes the time to thoroughly evaluate your oral health condition and understand your overall health and aesthetic goals. After a thorough evaluation, he will recommend the most suitable options for your needs. He will never recommend unnecessary treatments and always tries to work within a patients' budget. Dr. Patel will present you with a personal treatment plan and will explain all aspects of your care so that you know what to expect. Treatment options for lost teeth include:
Dental Implants
Dental implants can offer the most natural function and aesthetics for one or more missing teeth. They look and function like real teeth. Unlike other options, implants are inserted directly into the jawbone, where they bond with the bone tissue. After the implant has healed we top it with a dental crown, completing the new tooth. With proper care, dental implants can last a lifetime.
Dental Bridges
A dental bridge has been the "go-to" choice when replacing one or several consecutive lost teeth. It can be secured with dental implants for a permanent result. The bridge consists of the replacement tooth/teeth with dental crowns connected to each end. The crowns are then attached to the natural teeth on each side of the gap in your smile, anchoring the new teeth in place.
Dentures
We can replace a full arch of teeth, or all of your teeth, with a cosmetic denture. We also offer implant-secured dentures to restore the most natural function and aesthetics possible. A partial denture can replace several lost teeth, even if they are spread out across the arch. The prosthetic attaches them to the remaining natural teeth with metal clasps, securing the new teeth. In addition to lifelike teeth, there is also a base designed to mimic the appearance of natural gum tissue.
Restoring your smile after tooth loss will also restore your confidence in your smile. If you have been suffering from the effects of missing teeth, and feel embarrassed about the appearance of your smile, schedule an appointment with us.
Missing Teeth FAQs
Want to know more about missing teeth? Read answers to frequently asked questions here:
What happens if I do not replace my missing teeth?
If you avoid replacing missing teeth, it will lead to changes that affect your overall and oral health. It could change your bite, affect your speech, prohibit your ability to chew certain foods, lead to bone loss in your jaw, cause plaque buildup on remaining teeth, and generally decrease your quality of life.
Why are dental implants the best solution for missing teeth?
Dental implants are the only permanent solution for missing teeth available. They are also the only solution that will prevent bone loss in the jaw since they replace the tooth at the root. Implants have a success rate of about 95% and a high patient satisfaction rate. Dental implant-supported restorations also look, feel, and function like natural teeth.
What are my options if I am only missing one tooth?
If you are only missing one tooth, then a fixed bridge or a dental implant-supported crown can replace it. Both options will prevent the surrounding teeth from shifting ultimately stopping gaps from forming or teeth from becoming crooked. However, the bridge will not prevent bone loss in the jaw. The implant will replace the missing tooth root which stops the bone from deteriorating.
Restore Your Smile Today
Learn more about your dental treatment options in Westborough, MA. Our comprehensive approach is the foundation of long-term oral health. We will give you a result that will be lasting and comfortable. Give us a call at 508.366.0550, or request a dental appointment online today.